Today is the reveal of the Echo Creative Club November blog hop.
I love this necklace so much I wore it to work last week.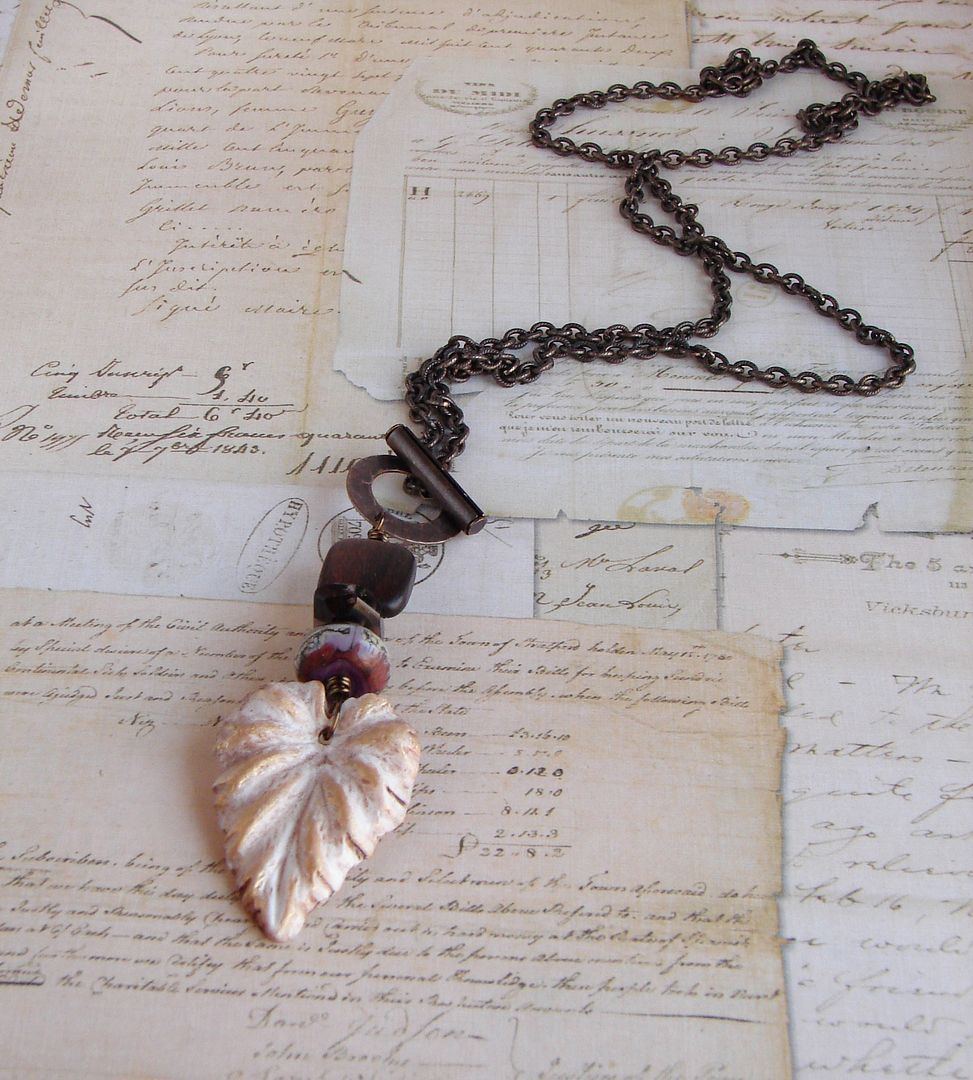 I wire wrapped a wood, smoky quartz, and a lampwork glass bead to the leaf.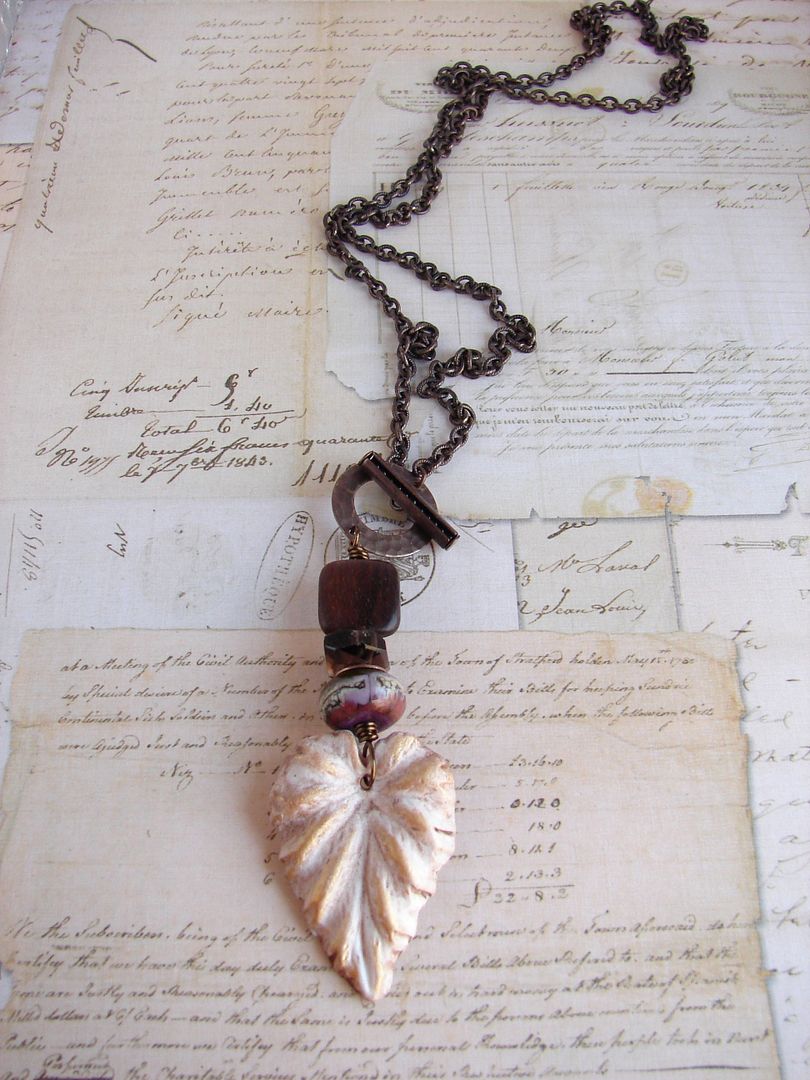 I attached this to a Vintaj donut which I used as a toggle.
I discovered that as a toggle it did not want to stay closed so I changed it from a toggle closure to a lobster claw closure at the back of the neck. Much better!
bad cell phone picture :-)
I love this simple long necklace. It is earthy and fun and can be worn with anything.
The lampwork bead has green and purple in it.
Thank you so much to Jeannie for this beautiful leaf. I found this necklace to be wonderfully tactile and I really enjoyed this months challenge. I find it more difficult to make simple pieces. My motto of more is more sometimes makes me not know when to stop. I kept saying to myself (yes I talk to myself) beaded chain? leather? Does it need more? No, STOP! So I did and I left it simple. Now I will have to make some more of these I just loved it so much!
Check out the other bloggers:
Kristen Stevens
http://kristen-beadjourney.blogspot.com/