If you are a follower of my blog you know I love color challenges. I was so excited for this challenge and when I received my e-mail from Erin where she gave me two color palettes to choose from I let out a little squeal. I chose to make something for both color palettes because I liked them both.
First up I chose this Vintaj butterfly. From it I wire wrapped a lampwork glass bead and an agate.
Then I wire wrapped a porcelain button with a teardrop chalcedony.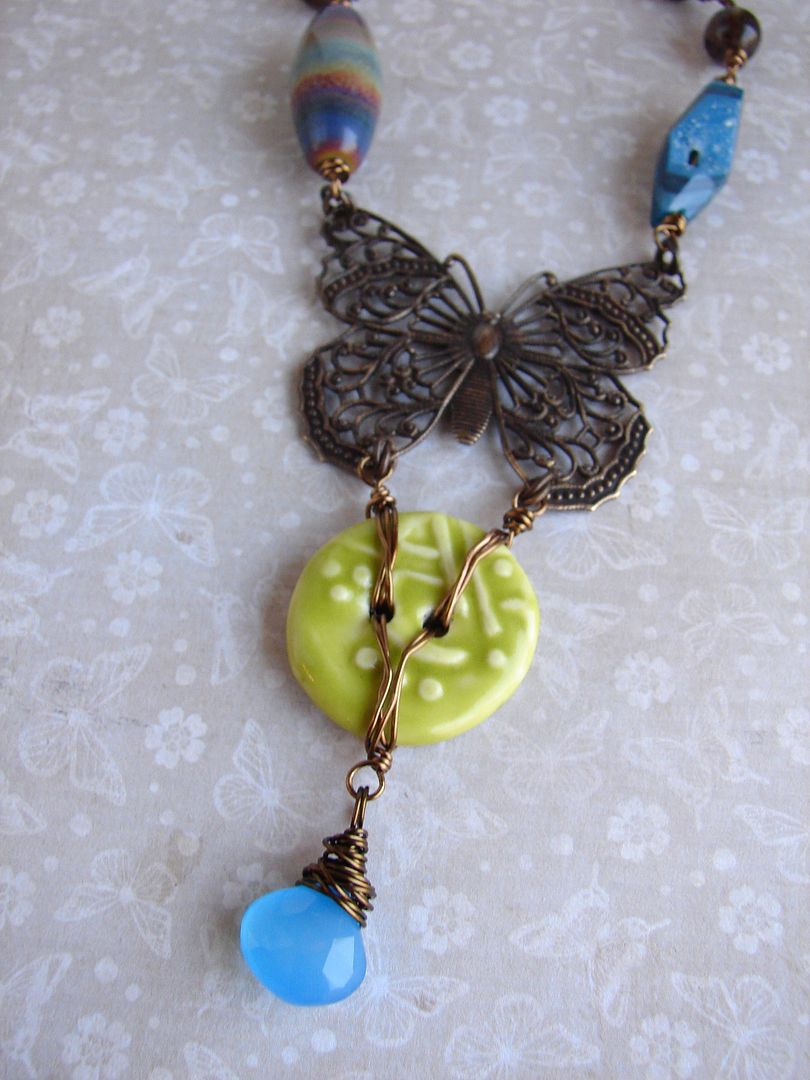 To finish the necklace I wire wrapped dozens of smoky quartz beads.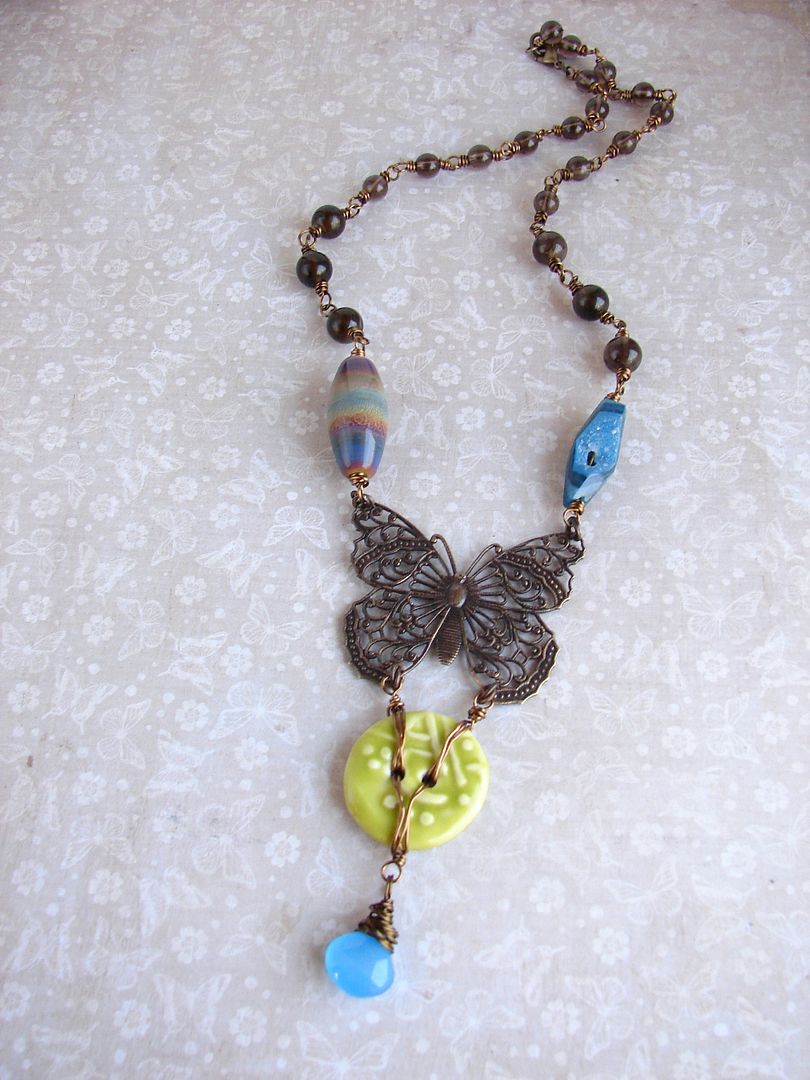 For palette #2 I started with the blue focal from Round Rabbit.
To it I wire wrapped lampwork glass beads, gemstones and porcelain beads.
To finish I added a lampwork glass dangle.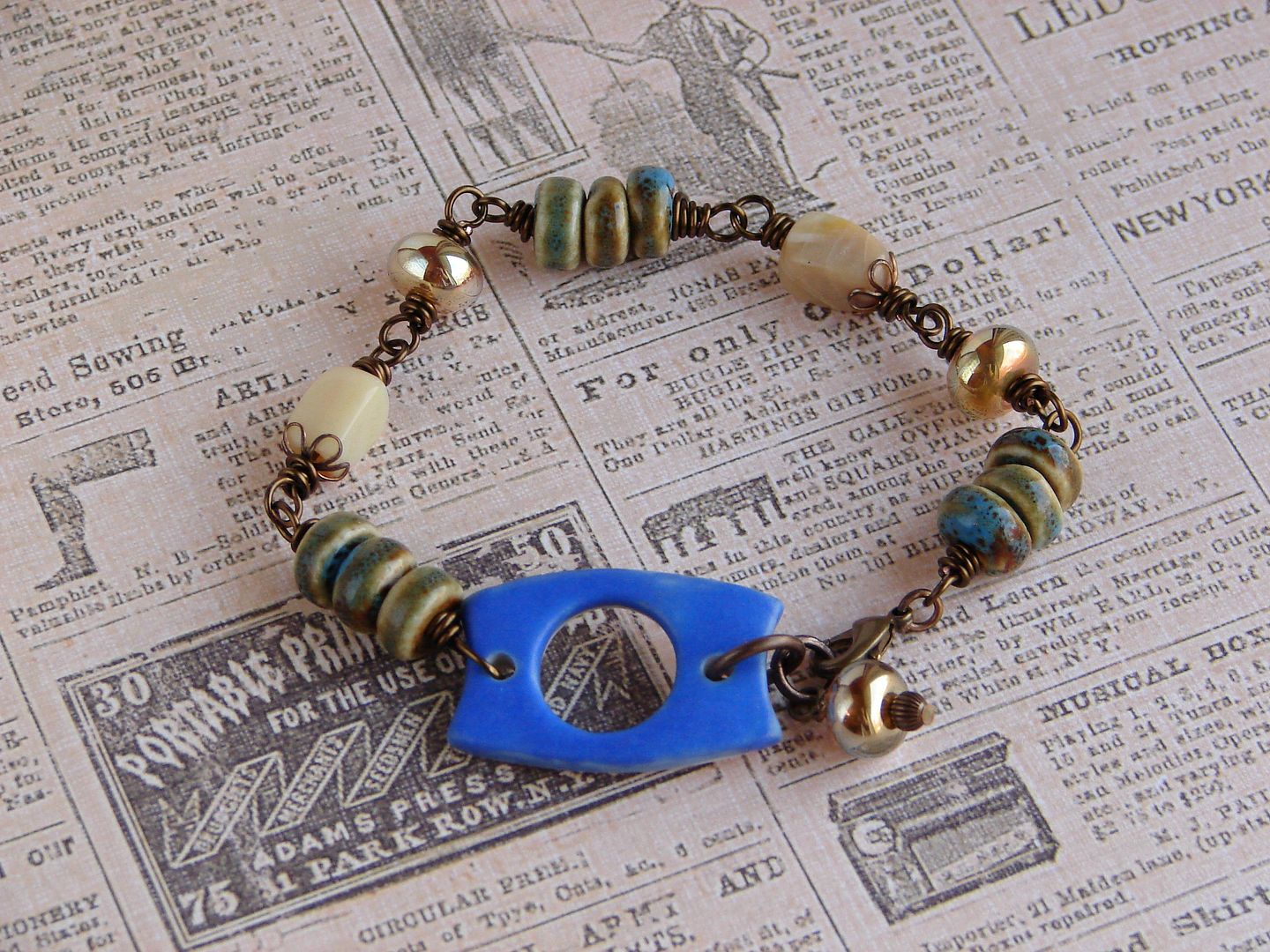 Finally Friday
Today is also the reveal of what I made from this Design-Seeds palette:
I started with this beautiful handmade button.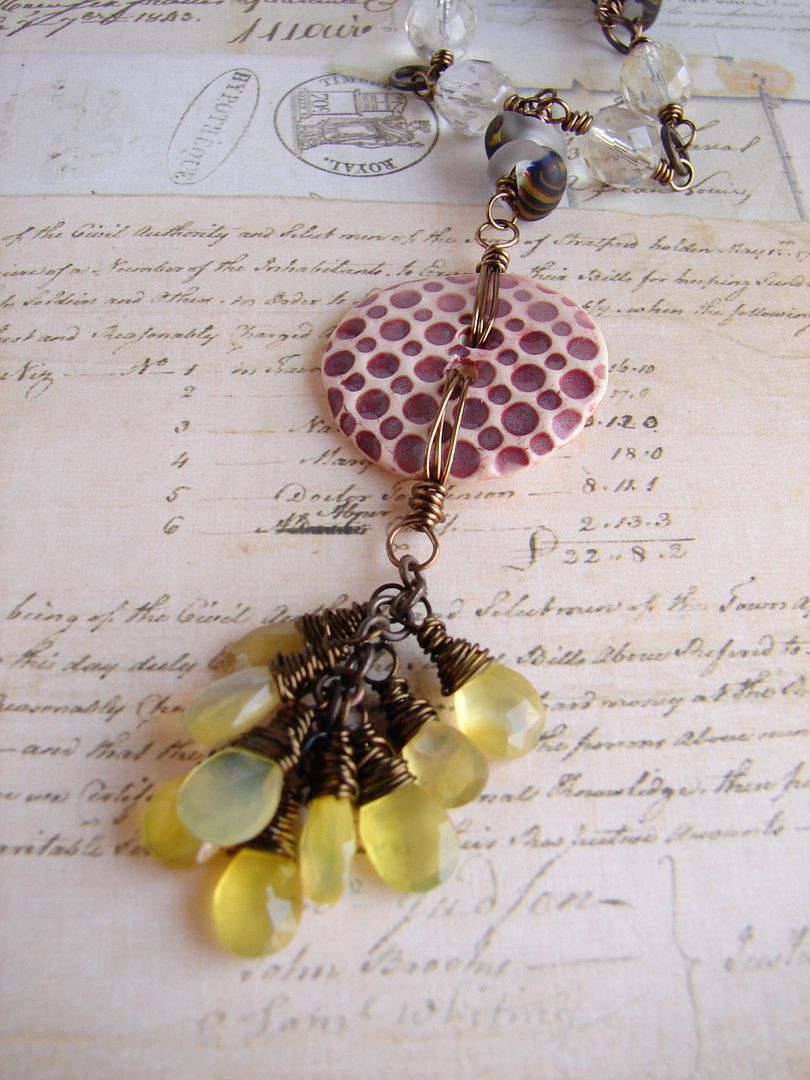 To the button I wire wrapped several chalcedony teardrops.
For the chain I wire wrapped crystals and these striped teardrop glass beads.
The result is a simple, pretty and flirty necklace.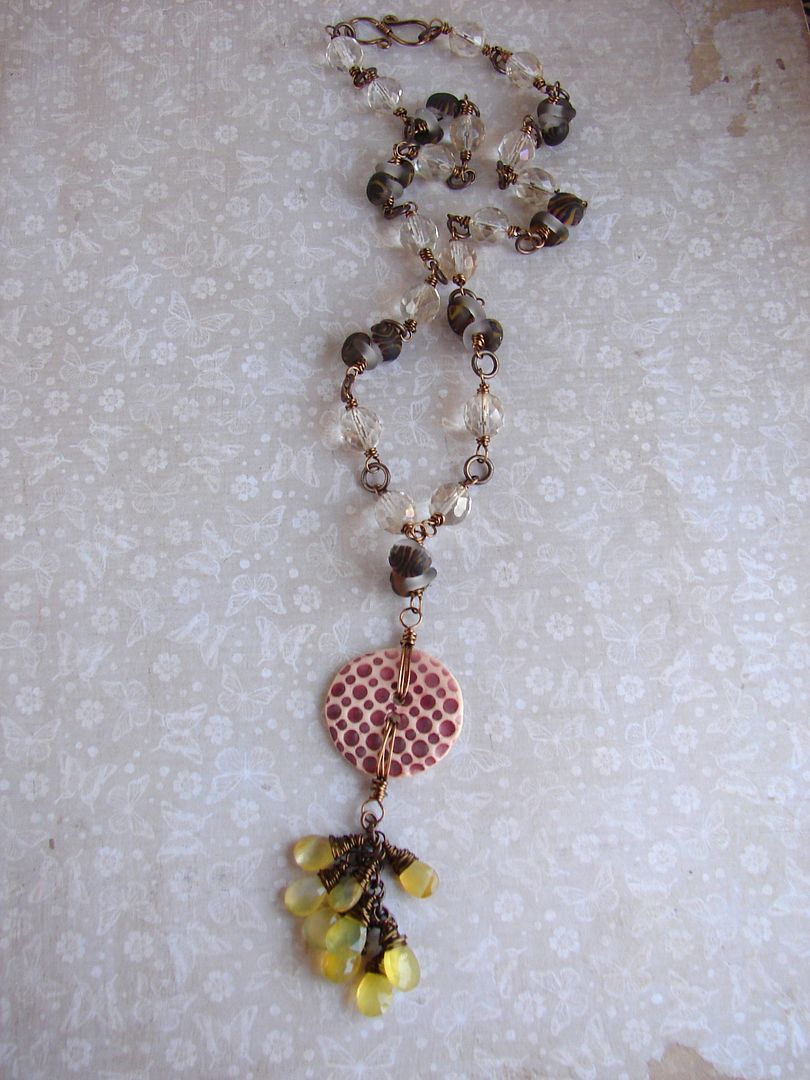 Here is the palette for December 14th:
Can't you feel the cold air hitting your lungs when you look at this picture?
Stunning!
Hope to see you back here in 2 weeks!
~Shannon
Please visit the other participants in the challenge of color: